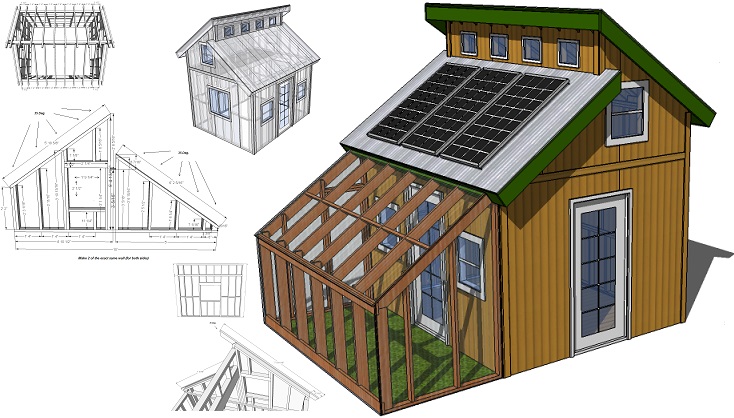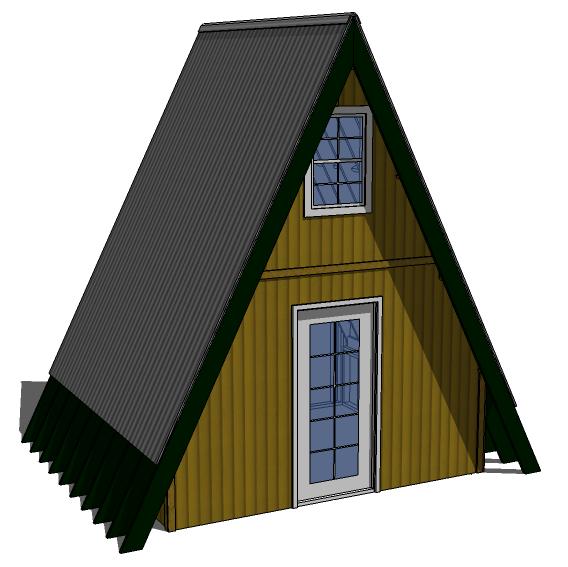 Here at TinyEcoHouse it is our goal to provide quality plans for tiny houses that are affordable and eco-friendly. As people are becoming increasingly aware of the impact that they have on the environment many are scaling down to the tiny house life in an effort to reduce their carbon footprint. What's unique about TinyEcoHouse is that not only do we have basic tiny house plans, but we also specialize in tiny house plans for sustainable off-the-grid living. For those who are interested in living off the land and sustainability, we have plans that incorporate rain water collection systems and solar energy in the form of solar panel and passive solar heating. These micro homes are easy to build and are light on your wallet. Whether you are looking for the financial freedom of no longer having a mortgage, a backyard office space, a "mother in-law" cabin, a full off-the-grid sustainable tiny house or simply to downsize to the tiny house lifestyle we have a design to fit your need.



No Permit Required Plans!?

All buildings that are 120 square feet and under, and have no conventional plumbing or electrical are considered "sheds" and therefore do not require a permit to build. You legally cant "live in a shed" but as long as you aren't "living in it" or look like you are, or code enforcement has proof when they come by they can do nothing. This is true for most counties within the United States including California's Los Angeles, Riverside and San Bernardino counties which are notorious for extremely strict and expensive building permits. Some states/counties have differing legal shed sizes such as 100 square feet. Please check local laws.

The A-Frame  10' x 12'  120 sq. ft.

US Measurements Plans

Tiny house 10' x 12' exterior footprint, 120 sq. ft. with an extra 77 sq. ft. loft (10' x 7' 3/4'')

What You Get: 56 page exterior cabin shell CAD designed scale drawings with both raised wood floor and concrete slab foundation options, framing, roofing, siding and loft plans (everything showed in image below/left) for a 100% finished exterior. Interior is left open to your imagination and layout, no interior plans included at this time. Images below/right will be available soon for interior plans

*Plans are sent in a PDF file thru e-mail within 24hrs. of order


All Rights Reserved TinyEcoHouse


Deer Lodge Greenhouse  10' x 12'  120 sq. ft.

US & Metric Measurement Plans

Tiny house & attached 12' x 5'6'' greenhouse (optional) with perfect angled North America solar panel mounting roof angle. 10' x 12' exterior footprint, 120 sq. ft. with an extra loft space (11'3'' x 4'6'') (3.4m x 1.3m)

What You Get: 72 page exterior cabin shell CAD designed scale drawings with both raised wood floor and concrete slab foundation options, framing, roofing, solar panel mounting, siding, loft, ladder and greenhouse plans for a 100% finished exterior. Interior layout & plans coming soon

*Plans will be sent within 24hr. in PDF files thru e-mail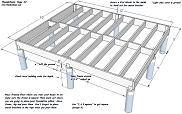 Deer Lodge Greenhouse Plans: $49

Off The Grid Complete Guide


Solar Energy Setup

Solar Heating

Rainwater Collection

Rainwater Purification

Pumping & Gravity Fed

Coming Soon

Our Build --------- Drawings

Drawings --------- Our Build